www.alumaxshowerdoor.com
Hecktown Glass uses quality shower enclosures manufactured by Alumax Bath Enclosures.  This site will help you decide on the perfect shower enclosure for your bathroom.  See the many styles, color finishes, and glass options available for you to choose from by visiting the Alumax website.


www.showerguardglass.com
Hate Hard Water Build-up etched into your shower glass? Cleaning icky soap scum off your shower glass gets you frustrated?
Here at Hecktown Glass we offer ShowerGuard glass that repels hard water and soap scum build-up.  See all the details about this amazing glass option at the ShowerGuard website.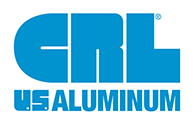 www.crlaurence.com
Customize your frameless shower enclosure by selecting your handles, hinges, and accessories from the line of products offered by the CRLaurence company.  Choose from a variety of color finishes and styles.  Not sure how you want to design your shower enclosure?  Ask one of our knowledgeable staff at Hecktown Glass to help you with your options.